Join us for a special Labor Day Weekend service, with a look at the old textile mills of Columbus through the eyes of novelist Carson McCullers. (A tip to prepare: do a quick read or review of The Heart is a Lonely Hunter. McCullers grew up here, and her groundbreaking 1941 novel offers deep insights about our community. )
Dr. Nick Norwood is a poet and essayist. He also teaches creative writing at Columbus State University, and he directs the Carson McCullers Center for Writers and Musicians, located here in Columbus and in Nyack, New York. Nick last spoke to our Fellowship in 2017, about loneliness as a theme in Carson McCullers' writing.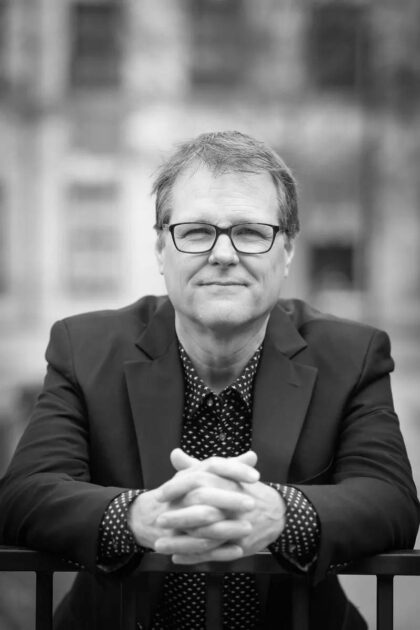 Nick's poetry has been published in The Paris Review, Southwest Review, Southern Poetry, New South, Atlanta Review, The Oxford American, Shenandoah, The Wallace Stevens Journal and many other publications. He was featured in US Poet Laureate Ted Kooser's syndicated column, American Life in Poetry, and on Garrison Keillor's The Writer's Almanac on NPR.
Nick's four volumes of poetry include Gravel and Hawk in 2012, which won the Hollis Summers Prize in Poetry, and Eagle & Phenix published in 2019. He's also a widely published essayist and critic. Awards? Too many to mention. Learn more at nick-norwood.com.
Nick's latest projects include work on an upcoming documentary about Carson McCullers, a project with young filmmakers at CSU.
Topics: Labor Day