Library
Welcome to the UUFC Library. We maintain an in-church lending library for books and videos, available to members and friends. Materials that support the Seven Principles of Unitarian Universalism have been selected and organized into categories by Dewey Decimal System number, author, title and subject.
UUFC Library spotlighted book
The Turkey Shack by Dave Snyder is a farmer's memoir of a unique spiritual journey, with led to the creation of a spiritual sanctuary in the Black Hills of South Dakota. This book was donated by Fellowship member Bill Harlan, who knows the author well. Bill also edited the book. Many in our congregation have already read this book and are eager discuss it.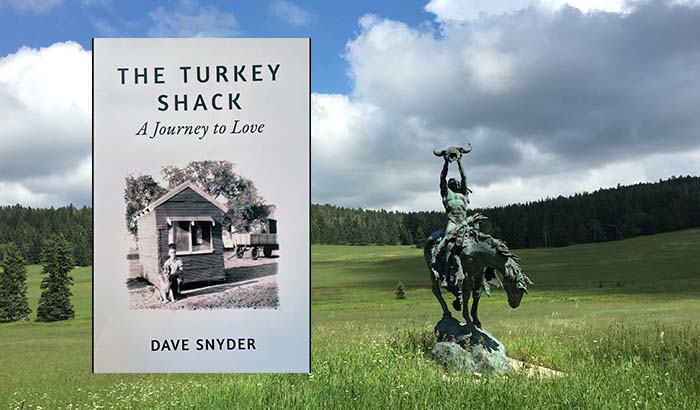 Read below some of the reviews from those who have read and enjoyed it:
What forces led a regular guy to carve out a non-religious spiritual sanctuary and sculpture garden on his Black Hills ranch? Read this and find out. You will be entertained and glad you did. Steve Zellmer.
A wonderfully written story of a farm kid's traumatic life journey and spiritual awakening. The pages fly by as Dave struggles to understand and accept things that he cannot fully explain. If you have ever wondered how to define spirituality, this book is for you. Brad Christiansen.
A totally engrossing and uplifting book well worth reading. This book would be a great tool for therapists and counselors to recommend to those struggling with family communication, or lack thereof. Trudy Severson.